News
May 04 2012
Bernard Fornas, the commander
Things are looking good for Richemont. Bernard Fornas will leave his position as…
Given Bernard Fornas' human and professional qualities, not to mention his incomparable energy, Richemont's...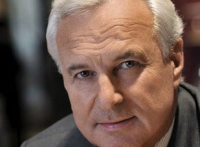 March 09 2012
There's something about the Link Lady
Picture the scene. A terrace overlooking the Rhine, violins playing in the background,…
Cameron Diaz is accustomed to working the red carpet. News that she was in town had leaked a few days earlier,...
STAY CONNECTED WITH WTHEJOURNAL
Categories
Archives
Collaborations